Bay Area Business Lawyers
Legal Services for Businesses and Individuals
Our team of highly skilled Bay Area business lawyers serve clients throughout the San Francisco Bay Area and California. Our attorneys are supervised by Managing Attorney Joshua D. Brysk. Cirrus Law PC is a full-service law firm that provides high-caliber legal advice, advocacy, and representation. We focus on giving personal attention to all our clients. Our main office is in Pleasanton, California.
Offering Versatile and Efficient Representation
Our attorneys and staff combine broad expertise and experience with deep knowledge in our areas of specialization. We understand and identify issues that might pass by attorneys who specialize in narrow fields, have limited experience in other areas of law or disciplines. Employing this philosophy of breadth with depth, we can maximize efficiency and effectiveness in representation.
Our Practice Areas
Our attorneys are experienced in diverse areas of the law. These include the following:
Civil and Probate Litigation
Business and Commercial Law
Entity Formation and Start-Ups
Corporate Compliance and Documentation
Real Estate Contracts, Agreements, Leases, Licenses, HOA and CC&R Law, Purchases, Disputes, and Transactions
Construction Law and Construction Defects
Contractor and Mechanic's Lien Law
Administrative Law and Licensing
Tax Law
Estate Planning (Trusts, Wills, Powers of Attorney, and Advance Health Care Directives)
Intellectual Property and Trade Secret Law
Knowledgeable in Various Disciplines
We combine our breadth and depth of legal knowledge with skills and experience in many other disciplines. To gain a deeper understanding of the real-world challenges involved in every matter, we turn to prior experience in information technology, business, real estate, finance and tax, marketing and research.
Attorneys for Every Occasion
Real-life rarely breaks down neatly into specific areas of law or procedures. Fortunately, we are here to help you navigate multiple areas of law employing different techniques and procedures to find the results that you actually desire.
Areas We Serve
Our Bay Area business attorneys are licensed to practice law in state, federal, tax, and bankruptcy courts throughout California. We serve business, corporate, and individual clients in the greater San Francisco Bay Area, in courts throughout California and relating to business and financial interests worldwide.
When It's Time to Go to Court
Clients are often better served by avoiding litigation or redirecting it to another forum, however it is sometimes necessary. Through our cross-disciplinary approach, we can help you avoid future litigation in transactional matters and be successful in legal action when needed.
Providing Alternatives to Litigation
We always investigate and plan meticulously to avoid litigation wherever possible. We use alternative dispute resolution approaches to bring about a paradigm shift from a contested matter to a resolved situation.
When it's Time to See It Through to the End
In the instances where litigation is unavoidable or the best avenue to satisfy our client's needs, our firm stands ready, willing, and able to take up arms. Our Bay Area business attorneys have extensive court experience and are well-versed in every phase of litigation in civil, probate, bankruptcy, and tax court. Going beyond simple state court judgments, we can also handle the following:
Collections of Judgments
Defense of Judgments
Appeals
Post-Judgement Motions
Renewal of Judgements
Transfers From Other Jurisdictions
Our Firm's Philosophy
Achieving our clients' goals is what matters most. We believe that clients come to us for help in avoiding and solving problems, looking for ways to plan for a more productive, successful, and satisfying future. To further their aims, we use our skills, knowledge, and experience to inform the advice we give. We focus on giving personal attention to our clients and providing high-caliber legal advice, advocacy, and representation.
Our Story
Cirrus Law PC was founded more than 30 years ago in Alameda County. From its humble beginnings, it has grown to be the modern and diverse firm that it is today. We practice using the most modern tools available including full-spectrum legal research databases and secure payment systems for our clients.
A Trusted Business Law Practice
Our attorneys and staff are sought out and relied upon by discerning clients and other legal professionals. Whether you need assistance with document preparation and drafting, administrative proceedings, negotiations, mediation, arbitration, state or federal trials our experience and qualifications will serve you well. Connect with our Bay Area business lawyers today.
Why Trust Us?
We always combine respect for our clients with a commitment to serve their needs. Our lawyers will diligently explore all available avenues to tailor our services according to the client's budget and requirements.
Going Above and Beyond
To sustain our firm philosophy, we measure the alternatives based upon our clients' needs and goals. We go beyond giving simple assessments of the law and procedures available and engage with our clients to find cost-effective solutions and strategies. We also provide ongoing review of our cases to account for changed circumstances and updates to the law.
Reach Out to Cirrus Law PC Today
For more information about what we can do for you, get in touch with our Bay Area business lawyers today. We can provide you with a free case screening.
Client Reviews
Visit Us
Whether you are looking for legal services, business services, or have a general inquiry, we are here to help.
Main Office
6600 Koll Center Pkwy #250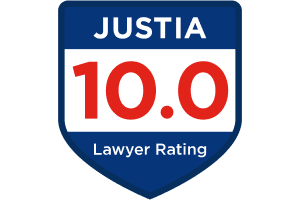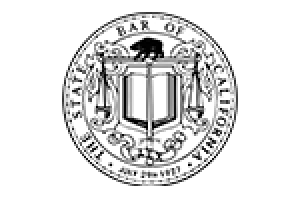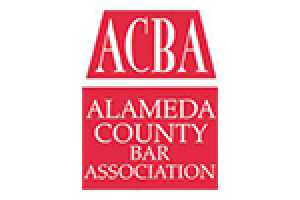 Where to Find Us
Main Office
6600 Koll Center Pkwy #250